achievePayroll software is intuitive, but to help you acquaint yourself better, the onboarding officer will also walk you through the software and assist and ensure you can use the solution subsequently without help.
Quick Import
Import your employee information from your existing payroll system – this takes list than 5minutes
Assistance
2. A trained payroll professional will assist you to set up your company and its pay structure, including the various allowances, deductions and all other remittances(can be updated at any time).
Done and Running
Now you are ready to run payroll.
Everything you need to handle
your payroll is included.
It is absolutely a
win-win situation for all.
Run payroll with achievePayroll in just 3 Clicks
First Click
Second Click
Third Click
Done
First, you select the type of pay run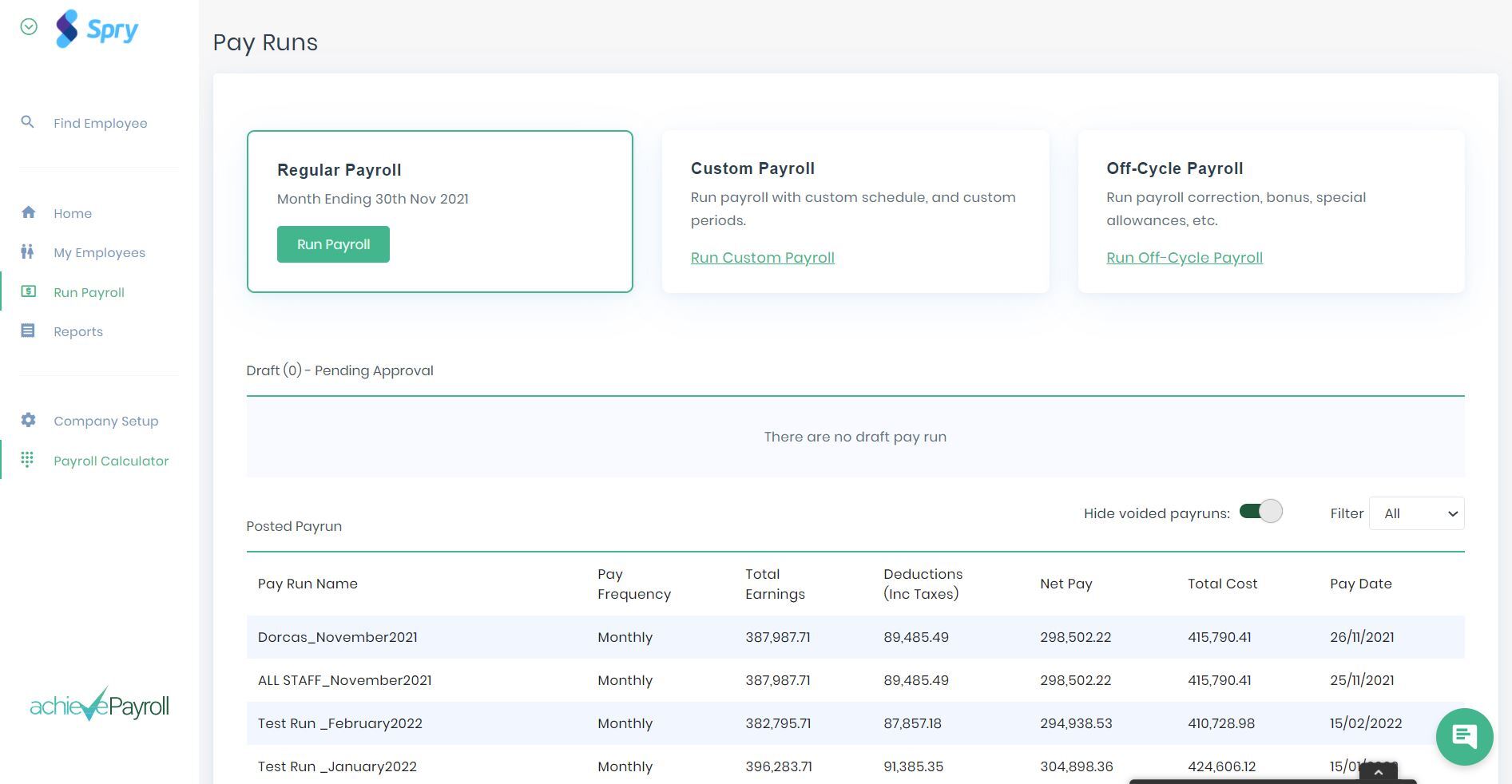 Make the necessary adjustments on work hours, allowances, bonuses or any deductions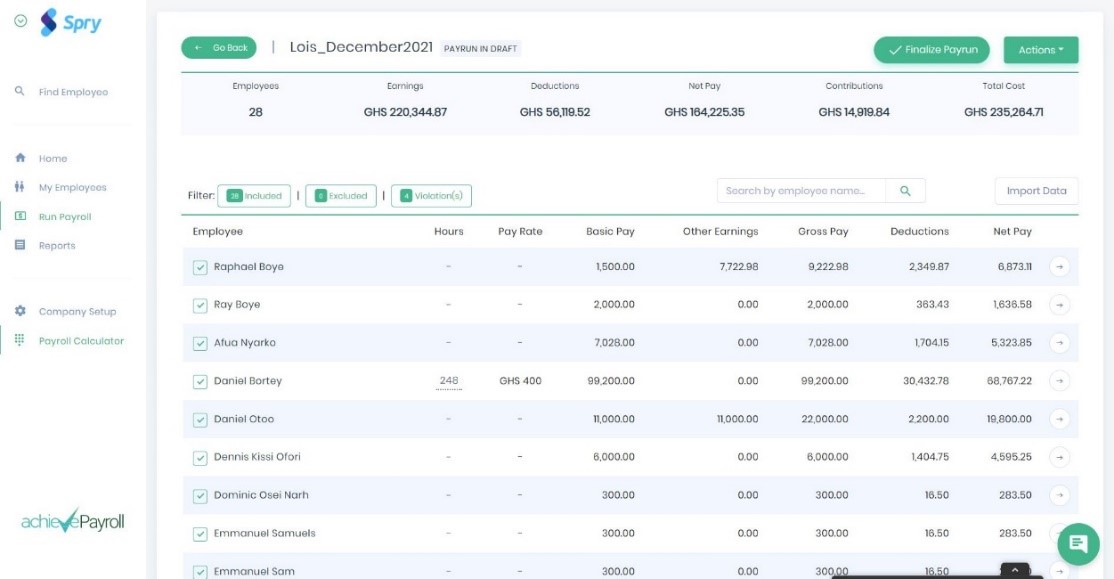 Finally, compare changes in earnings to previous pay period and finalize the pay run.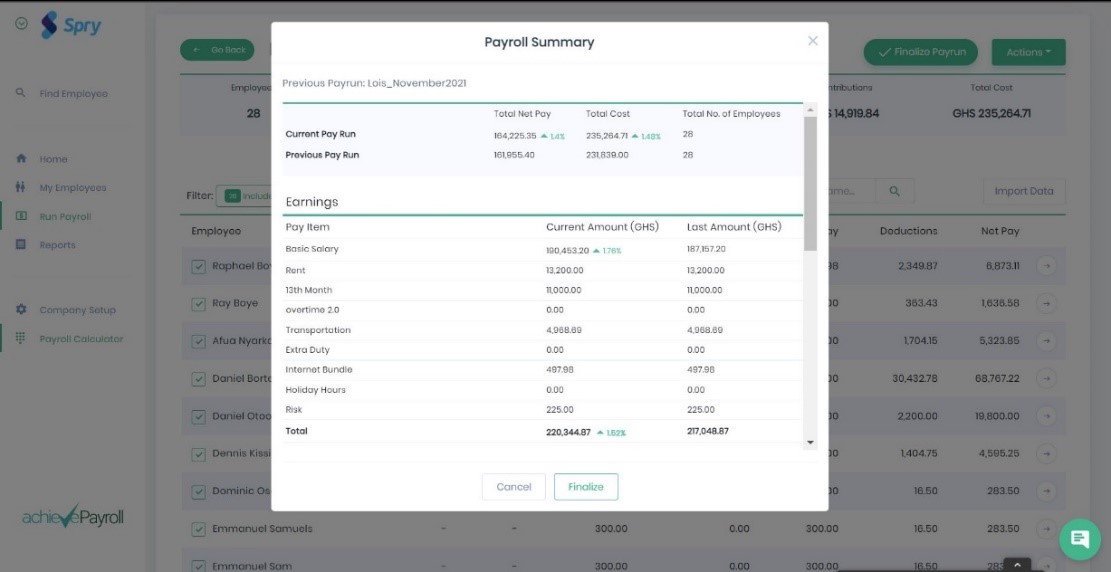 achievePayroll automatically sends your employees payslips via email and SMS.
Validate your Tier 2 schedules with Petra
achievePayroll automatically generates all GRA, SSNIT and remittance schedules
achievePayroll also generates the bank
advice for employee payments.